Web modules - apps for websites
Good tools make life easier! The requirements of the so-called user experience (UX) are becoming constantly higher. In managing them, customizable web modules not only help simplify configuration and content maintenance, but also make your website more attractive.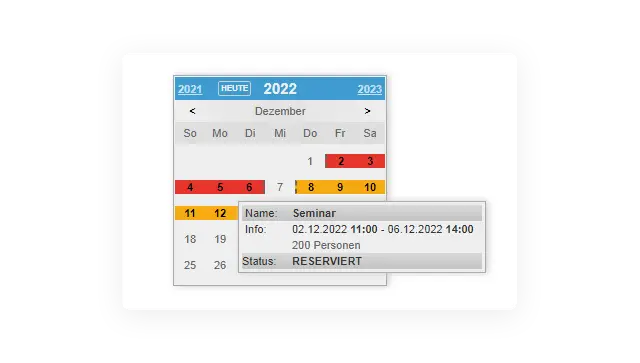 web booking
Simply enter the booking request in the web browser as booked or preregistered. The module checks overlaps down to the minute and automatically publishes the booking on the website. Arrival and departure days can be 'double' booked. This allows booking specific entry of arrival and departure dates including time.
The website visitor sees the bookings one year in advance. The administrator can quickly and easily view all past as well as future bookings for the next years incl. further information.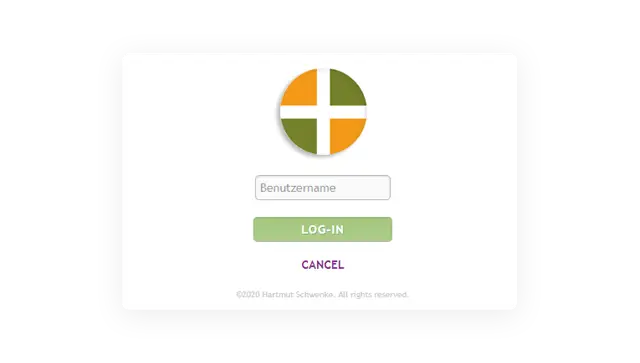 protected web area
Use the module 'Random Passphrase' to secure your protected area on your website. This module can be easily installed and activated on any webspace. To further increase security, the module generates a new random passphrase for each session (access to your website), which is sent to the user of the registered e-mail address. This passphrase is valid only for this requested visit (session), is stored in the system in encrypted form for this time, and is then deleted. The allowed e-mail addresses are defined in the administration and stored encrypted. You can also define a time window in which access should be possible. And you don't need to remember another password.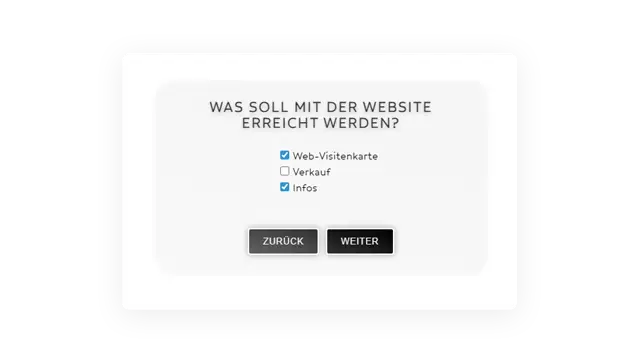 online questionnaire
Quickly and easily design your own online survey (online questionnaire) to get structured information from your target audience. Create the questions with different answer options (select yes/no, select multiple answers, enter text) in the administration in the web browser. Questions can also be created inactive. At the end of the question catalog the website visitor has the possibility to upload images and documents. The generation of the questionnaire on your website is fully automatic when saving in the administration of the module. The given answers are automatically sent by e-mail after successful completion of the respondent. On request also to the respondent.